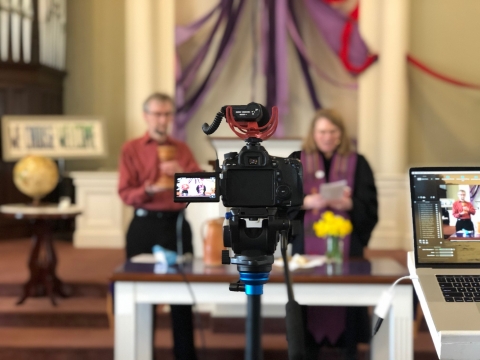 As part of our actions to mitigate the spread of the Coronavirus, we will not be holding our regular Sunday worship services in the SPC sanctuary. Instead, we will be broadcasting a special 11 a.m. service using Facebook Live. 
The SPC Facebook group may be found at: https://www.facebook.com/groups/spcworks/. In addtion to the live Sunday service video feed, this site contains a "Worship Preview" video by Pastor Gusti as well as other posts of interest.
Below are the materials that you and your family may use to fully participate in this service. Please note that the lyics for the hymns will be displayed on the screen during the service. Electronic copies of the hymns are not available.
Permission to podcast/stream the music in this service obtained from One License with license #A-710209.